Dry Distillation Carbonization Furnace
The dry distillation carbonization furnace produced by Tongli Machinery is composed of furnace, lid, heating chamber and exhaust pipes. There is a carbonization hearth inside the furnace, on which there is a cover, on the upper edge of the cover there is a ring edge that can be folded downwards. The ring edge is linked with a sealing ring inside the upper furnace, and hangers are fixed on the heart sidewall, carbonization heart, hearth cover and furnace lid.
This new type carbonization furnace is separated from the combustion chamber separation, and the carbonization hearth adopts flexible installation with continuous work. A furnace can be equipped with several charring hearth which need no preheating when replacing it. The carbonization hearth is cooled outside the furnace, thus it greatly improves the carbonization efficiency, saving the devices, labor and costs. It has the advantages of good sealing effect, simple structure and easy&safe operation.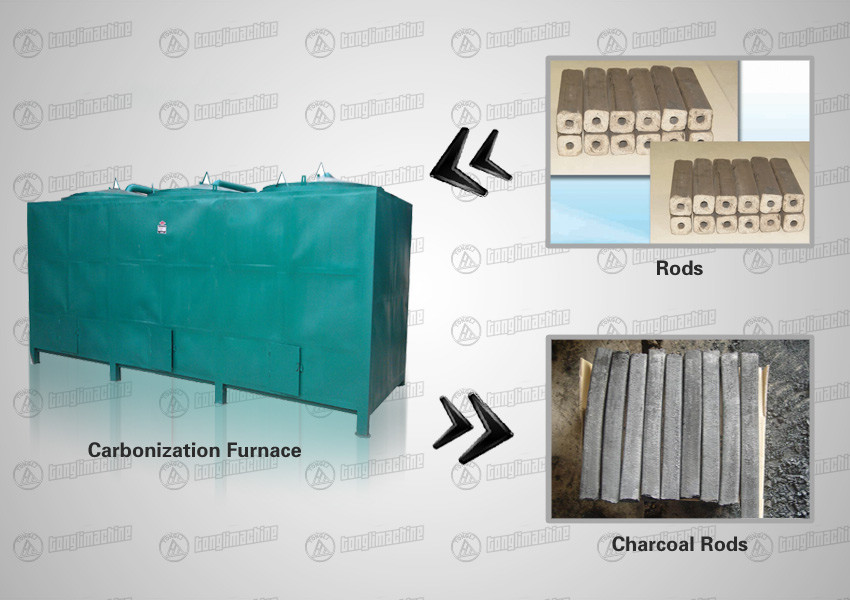 Features of dry distillation carbonization furnace:
1. Reasonable structure, low energy consumption, superheated steam cooling system, fast cooling speed, good quality charcoal, short production cycle.
2. The horizontal condenser can recycle wood tar.
3. The dry distillation carbonization furnace can deal with log charcoal, machine-made charcoal with high yield and good quality.