Material Crusher
Product Introduction:
Wood powder crusher is a new type of ideal mechanical machine to produce the wood powder, which combines the domestic and foreign advanced technology together. It has less investment, low energy consumption and high productivity, good economic returns, and convenient maintenance. This machine is particularly suitable for processing wood shavings for making edible fungi. It is composed of chipper device, crushing device and fan device.The particle size of the chipped wood grain is small, and it can be crushed directly without drying.The raw materials can be bamboo, thatched, cornstalks, sorghum stem, pine, poplar, china fir and so on.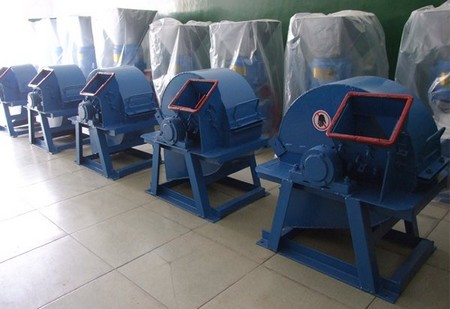 Application:
Wood powder crusher is used to process bamboo wood flour, nutshell, Chinese herbal medicine, bark, leaf, wheat bran, mushroom, sesame, rice shell, corn cob, stalk, starch, shelled shrimps of grain type, fish flour, seaweed, dehydrated vegetable, flavoring substance, Chinese date, paper, circuit board, plastic, chemically raw material, mica, carbon, volcanic clay, perlite, distilled grain, furfural, cake type, charcoal, activated carbon, cellulose, potato slag, tea, hair, bean pulp, cotton, cow skin, sheepskin, plant root, stalk, leaf, flower, fruit, all kinds of edible fungus, etc and hundreds of difficult materials and is a ideal crusher in the industries of chemical engineering, building material, medicine, health care, breeding, food and mosquito-repellent incense, etc

Features:
The whole equipment only use a motor driving and it has simple structure and compact decoration, cheap cost, stable quality, less energy consumption, and high efficiency.
| | | | | Package volume (m³) |
| --- | --- | --- | --- | --- |
| | | | | |
| | | | | |
| | | | | |