Single Tank Carbonization Stove & Combined Carbonization Furnace
Single tank carbonization furnace is our latest carbonization equipment, which is a tank-type dry distillation carbonization stove. It has big diameter, large capacity, simple operation and wide application for charcoal raw materials. And before the carbonization, the raw material can be shaped briquettes or shapeless material such as wood logs, wood strips, etc.
Single tank carbonization furnace can carbonize the wood to charcoal directly, and this furnace consists of outer stove, inner stove, hoist, cover and purification tank. And this furnace is widely used to get charcoal, and you can use bamboo, nuts shell, wood, log, briquette, branches etc and put them in the inner stove to use the hoist to hang the inner stove to outer stove, and then can carbonize the raw material.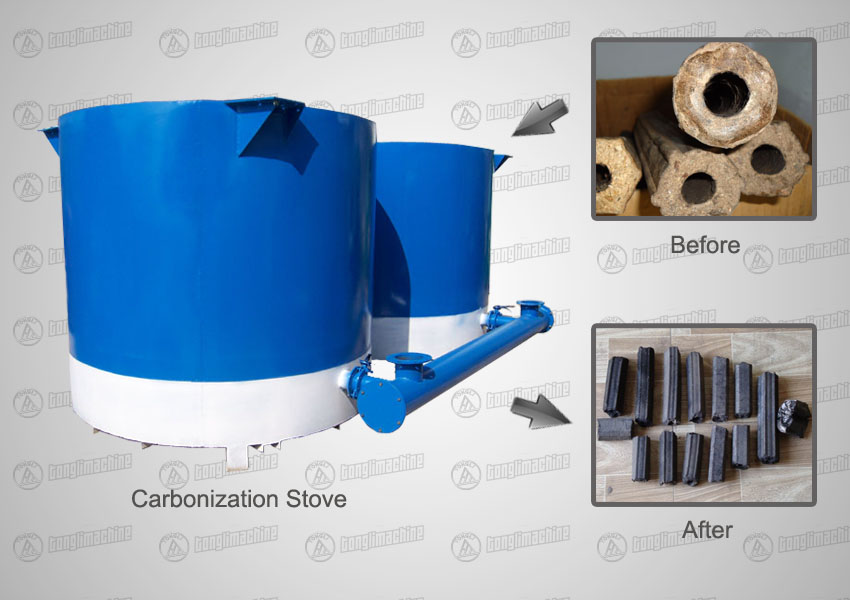 These outer stoves can work together which can save a lot of firewood, because the raw material can product the combustible gas which can flow thought the tubes and it can be used by the other stove, when the stove is enough. So, choosing the combined furnace is the best choice.

Gongyi Tongli Machinery Factory is a well-known carbonization furnace manufacturer. We design carbonization furnace by our own innovative ideas, innovate carbonization furnace, improve design process, greatly improved the production capacity, thus provide cost-effective carbonization furnace and professional technical guide to our customers. The carbonization furnace have been exported to Russia, Uzbekistan, Myanmar, Vietnam, Laos, Kazakhstan and many African countries. For more information, please view our website or contact us via the following Email.
Related Product: Single Tank Carbonization Stove
E-mail/ tonglimachine5@cncharcoalmachine.com