Wood Chip Machine Applicable to Paper Pulp Factory
Wood chip machine is specially used to crush wood logs, bamboo, Wood staff and other wood materials. Wood chip machine can be processed into wood chips once time. The wood chips size also can adjusted accordingly.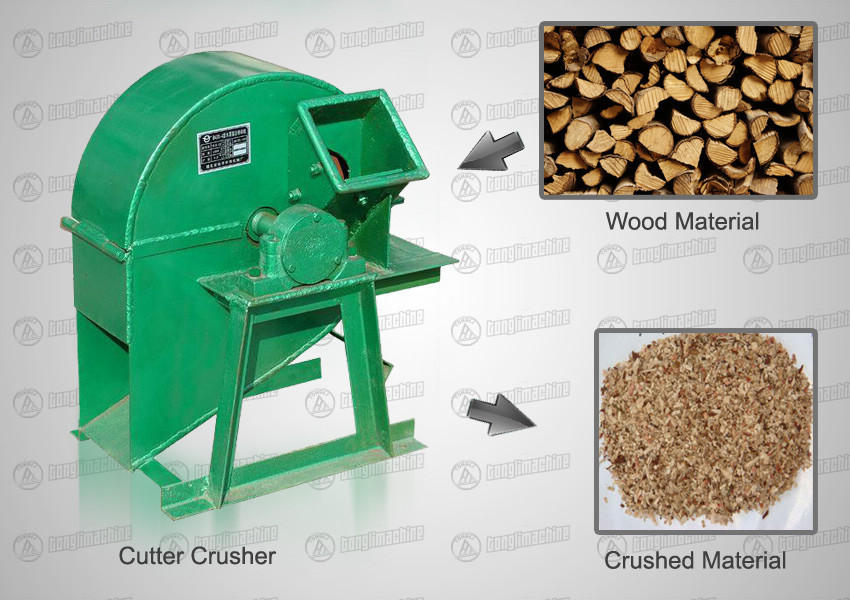 Wood chip machine can cut log and small-diameter log with less than 200mm diameter and is applicable to paper pulp factory, forest tree factory, paper mill, thermal power plant, etc.
This wood chipper is mainly composed of shaving part, crushing part and fan, especially for crushing of hard wood. It is very fast and sharp, But remember that do not crush the wood with metals such as nails. For crushing wood with nails, please choose the sawdust crusher.
Technical parameters of Tongli wood chip machine:
Model

Power
Kw
Capacity
Kg

Cutter Diameter

Cutter No.

Weight

Dimension
m

40

7.5

480

0.4m

4

350kg

1.25×0.65×0.75

60

18.5

1000

0.6m

6

500kg

1.8×1.3×0.9

80

22

1300

0.7m

6

800kg

2.1×1.5×1.3
---

Gongyi Tongli Machinery Factory is a well-known wood chip machine manufacturer. We design wood chip machine by our own innovative ideas, innovate charcoal machine, improve design process, greatly improved the production capacity, thus provide cost-effective wood chip machine and professional technical guide to our customers. The wood chip machinehave been exported to Russia, Uzbekistan, Myanmar, Vietnam, Laos, Kazakhstan and many African countries. For more information, please view our website or contact us via the following Email.
Related Product: Wood Chip Machine
E-mail/ tonglimachine5@cncharcoalmachine.com